Behemoth
sunspot AR1785 is undergoing a metamorphasis, changing shape by the hour as it turns toward Earth. This movie from NASA's Solar Dynamics Observatory shows the action on July 6-7: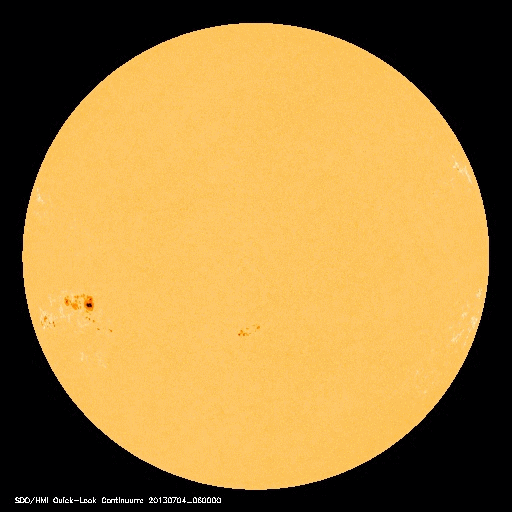 And Here's a Pic from Michael Packer 80mm Refractor + Standard Solar filter using a hand held LX5 at the Eyepiece.
And here is an H-alpha shot from Robert Duvall from Houge Park – Home of SJAA:
Click to enlarge!
This pic was taken near Adin CA and in other words:
The Golden Gate Star Party 2013 Has Started!
1 comment:

Bilal YounasJuly 10, 2013 at 3:18 AM
really great and informative post movie which you describe it very very important Nasa always Great .
San jose Limo Services